On May 6, 2,000 industry trade unions held a nationwide strike, which was attended by trade unions: medical workers, bank employees, railway workers, teachers, power engineers, port workers, postal workers, oil workers. The strikes have been going on since the beginning of April, but there is little information about the actions of the strikers.
The strikers demand the immediate resignation of the President and the Prime Minister, as well as the formation of a coalition government from representatives of all political parties. These demands were supported by 98% of participants in a survey conducted by the Daily Mirror newspaper. The Secretary General of the All-Ceylon Transport workers' Union, Sepala Liyanage, said that all employees were invited to join the strike in order to create a people's government.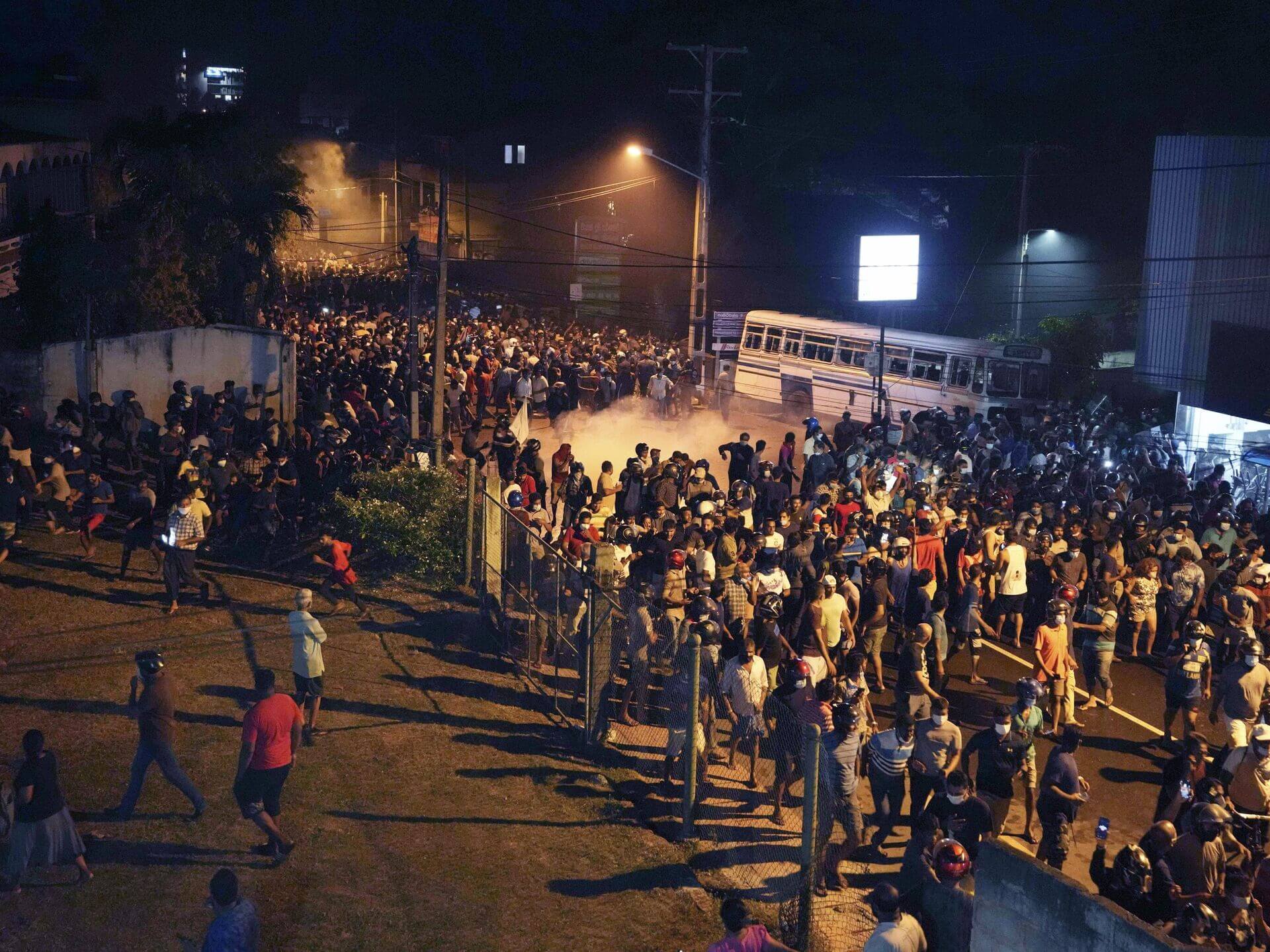 Sri Lanka continues the worst crisis since 1948, a month ago the country defaulted. There have been serious disruptions to fuel, electricity and medicines on the island, and inflation has reached 25% since the beginning of the year. Vasanta Samarasinghe, co-founder of the Trade Union Coordination Center, said that the government is unable to cope with the problems and has imposed a state of emergency in the country to suppress the protest movement of citizens. The state of emergency allows the police to arrest people for a long time without trial, as well as use the army to disperse striking workers and residents of the country. On May 6, police used water cannons and tear gas against several thousand students camped in front of the Parliament building in Colombo. And on May 9, more than 140 citizens were injured during the protests.
If the government refuses to resign, trade unions will declare an indefinite strike across the country on May 11.
UPD: On May 9, the Prime Minister submitted his resignation
Numerous and strong trade unions leave the government with little chance to maintain its position and not make concessions. Trade unions are taking to the streets demanding a solution to the crisis through reforms, and not at the expense of further impoverishment of the population. We hope that the strike will help stop the economic crisis in the country, organized by an incompetent government.